---
Sci fi, Fantasy and all things Imaginary
---

Welcome. I guess this is where I express my views and interests and project them onto the big screen for the whole wide world to see. Let me know what your views are...
The Internet Shopping Mall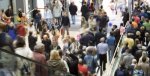 An internet shopping mall where you can browse a selection of stores that offers great services and products all from the comfort of your home.