Cool art  by amazing artists
---
---
Welcome to what I think is Cool art.
There are an astonishing array of fantastic images created by contemporary and past artists. Stunning art, made in the mediums that suit them best. I am not a purist when it comes to medium, although, for me, oil paints are eternal. I love working in charcoal as it is the most basic and highly expressive. I consider myself a mediocre artist in comparison to my contemporaries and of course the past masters. On this cool art page I will be featuring artists whose works excite and inspire me. With permission I will feature their work one artist at a time.
---
Cool art by:

Boris Vallejo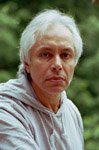 When I first came accross Boris Vallejo's work I was shocked and stunned.
His understanding of anatomy, light and colour was for me sheer brilliance. I had never seen anything like it before.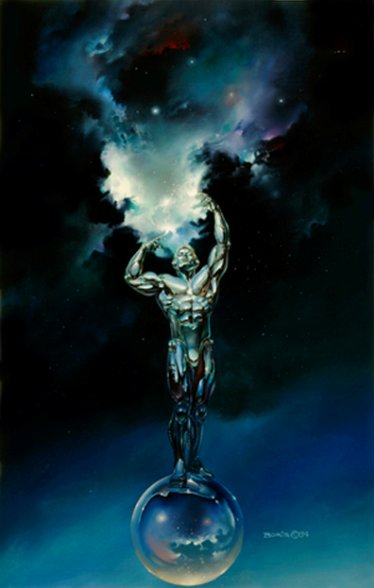 Very few artists other than his wife, Julie Bell, have even come close to the hyper realism that he has brought to fantasy art. Even the creatures look like they actually exist and don't just live in his fantastic imagination.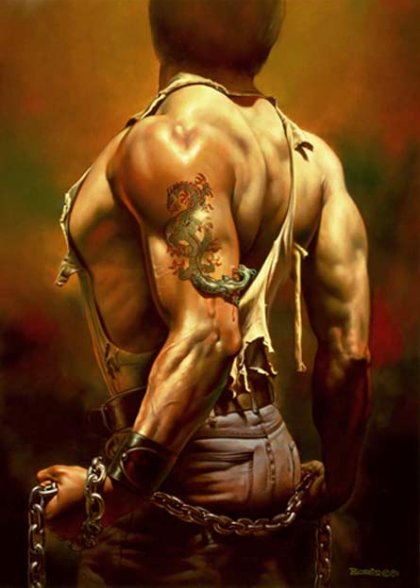 If I had to choose a personal favourite it would be Boris Vallejo, one of the greatest living fantasy artists of our time.

From the imagination of Boris Vallejo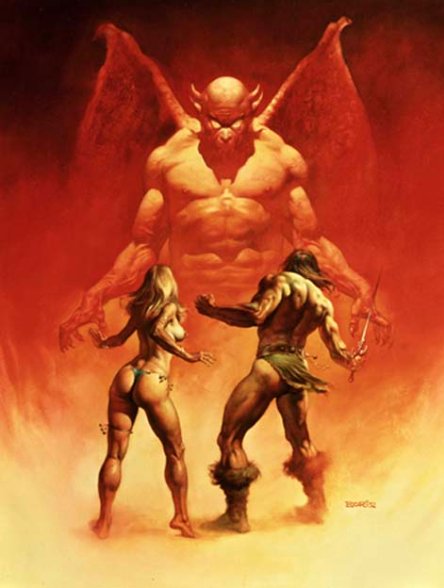 It is not easy to pick only a handful from the many of Boris's works to display, so...I have chosen the ones that have a personal resonance and satisfy my visual curiosity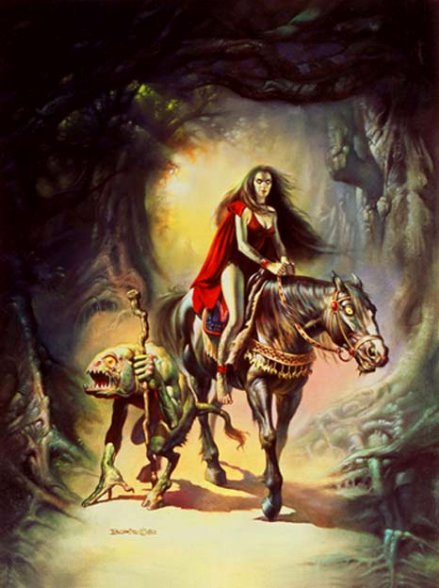 'Born in Lima, Peru, Boris attended the National School of Fine Arts in his native country before immigrating to the United States in 1964.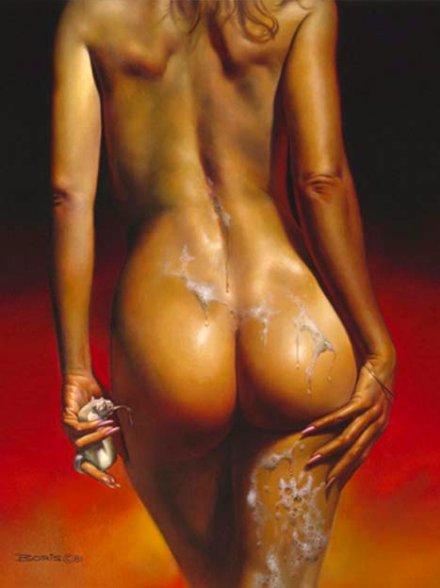 He has since done a great volume of work for the Fantasy field, having worked for virtually every major publishing house with a science fiction/fantasy line.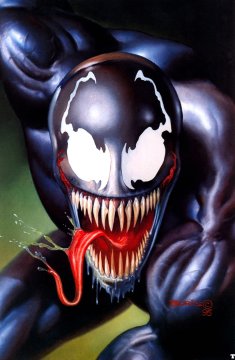 Boris has also illustrated for album covers, video box art and motion picture advertising.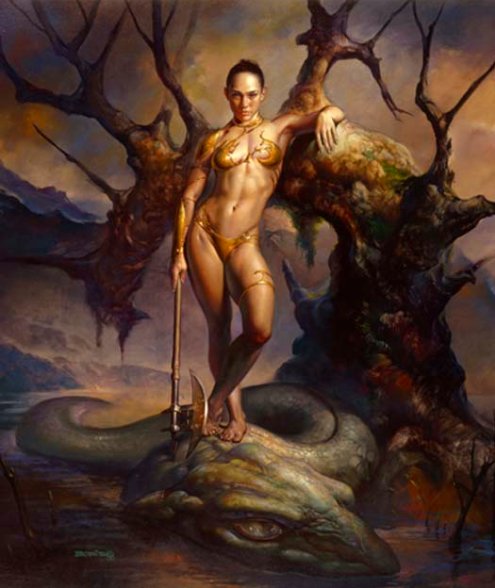 His mastery of oil painting is immediately and abundantly clear to anyone who looks at his work, and his classic sense is as much a homage to the old masters as it is to anyone contemporaneously working in the Fantasy genre.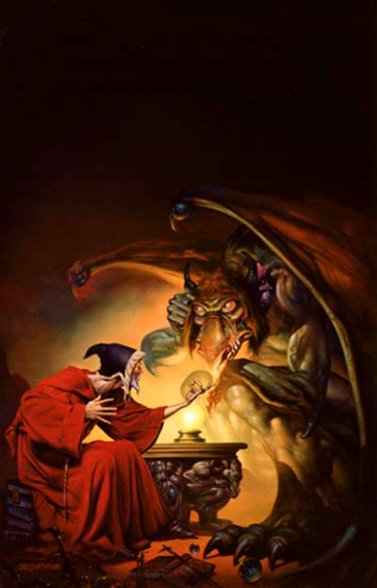 For sheer dauntless bravura, few have ever pushed the limits as does Boris with his beautiful maidens and fearsome monsters.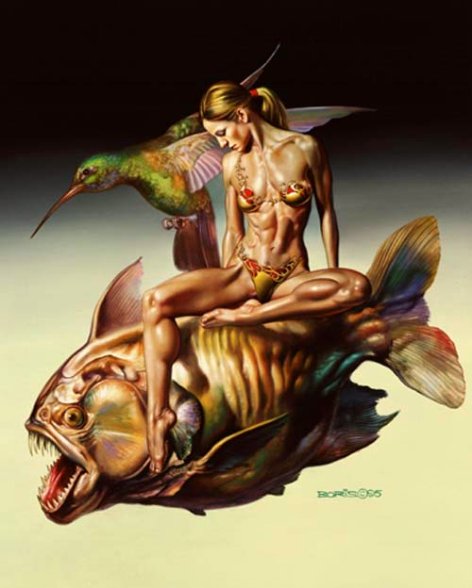 More art  from Boris Vallejo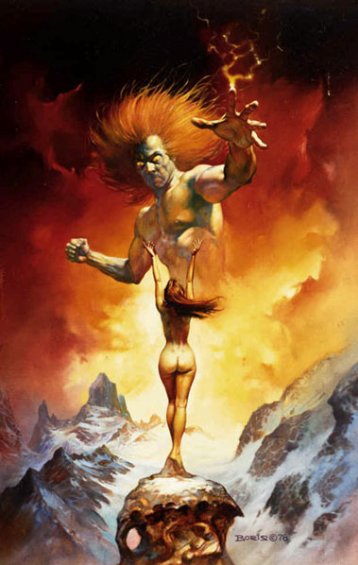 Artworks  by Boris Vallejo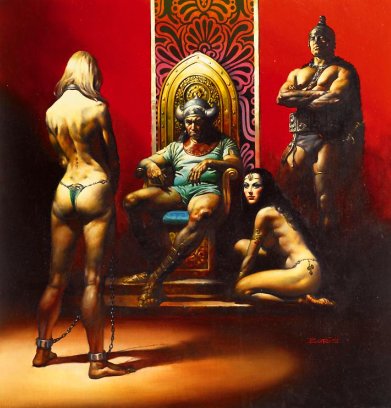 Great fantasy art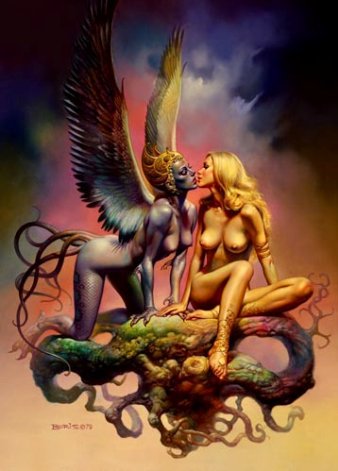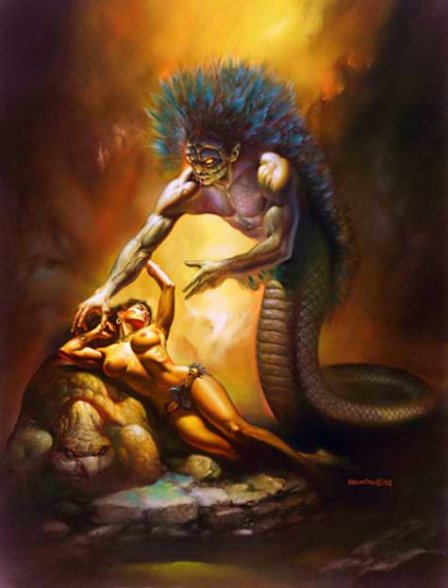 ---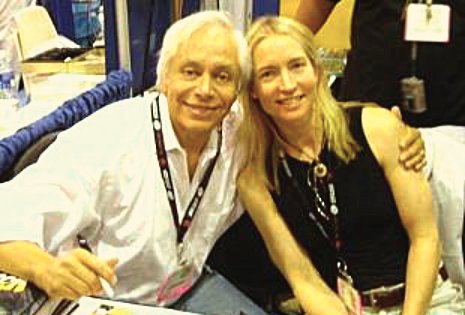 Boris and Julie married in 1994 and share their lives and their studio in Pennsylvania.'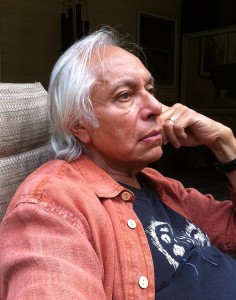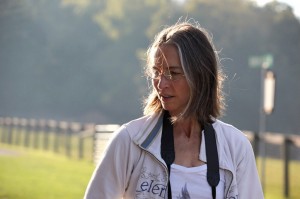 For books on Boris Vallejo's art go to My Amazon Store

Return to top of Boris Vallejo