---
Jewellery
---
---
Return to the Internet Shopping Mall

Modify Watches
Modify Watches are fun, colorful and affordable timepieces featuring mix-and-match faces and straps.
Near endless custom combinations means you can build the perfect "Mods" to match your style, fit your mood and help you show your colors!
We're serious about helping you build products you l-o-v-e, so we give every "ModiFamily" member (that's you) a voice—go ahead, join our community of 35,000+ voting on and naming designs. Equally important, we want you to see value through a lot of choice. The modular nature of our product means that while 1 face x 1 strap = 1 Mod (meh), 3 faces x 3 straps = 9 Mods (yaaay)!!
Our History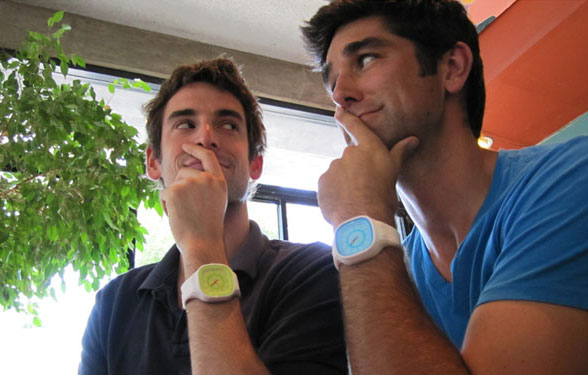 Two of us began talking about watches waaaay back in April, 2010 and finally launched 3 months later after an incredibly difficult and daring journey. You know us for our first product, Modify Watches, but we incorporated as Modify Industries, Inc. We didn't want to limit ourselves to what Modify could become. We have two core principles that impact everything we do:
1:    We do not want your purchase to be another transaction, we want it to be the start of a relationship. We expect you to tell us what to do better, and you should expect an awesome product with even better service.
2:   We're pretty good at watch design; but we are even better at listening. Fans told us to make the watch water-resistant and to add a second size—so we did. If you check out our Facebook page you'll quickly learn that they've told us every design to create as well.
Browse our huge selection of custom watches at Modify Watches

Modify Watches Black Watch with a Black Strap. Unisex and water-resistant - $40.00
from:
Modify Watches